Nicki Minaj - Super Freaky Girl ft. JT, BIA, Katie Got Bandz, Akbar V, Maliibu Miitch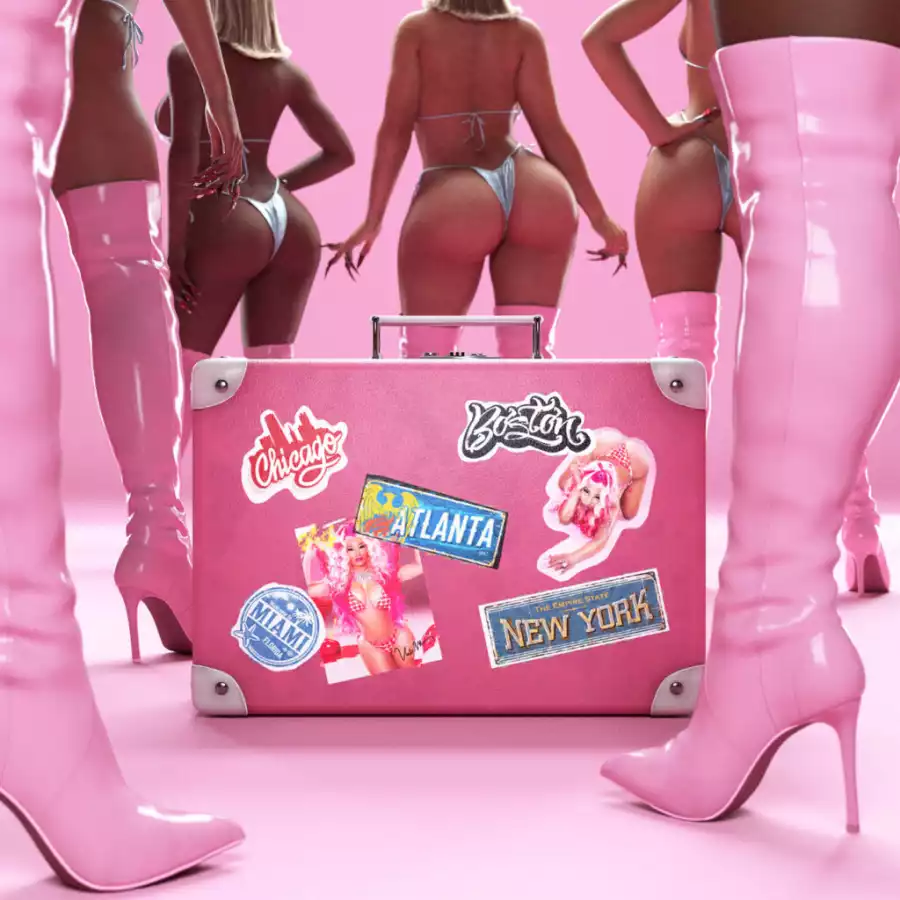 Nicki Minaj gathers her fellow queens from across the country on her "Super Freaky Girl (Queen Mix)". The track features BIA, JT, Katie Got Bandz, Akbar V, and Malibu Miitch.
Rehashing the Rick James' "Super Freak"-sample, JT comes out swinging off the gate rapping, "I'm the princess of this shit and a muthafuckin' gang member". BIA brings her confident flow, spitting, "I see some bitches mini-mes and its making me sick / I'm just the realest bitch you'll see, when Nicki taking the pic." while Katie Got Bandz, Akbar V, and Malibu Miitch follow suite with their nasty flows.
Nicki closes out the royal cypher with a new verse. "Told that bitch ghost writer / Yo, send your reader / Oh, you ain't know? Ask Wikipedia," raps Nicki.
The original version of the track recently earned Nicki Minaj her first No. 1 single on the Billboard 100 as a solo artist.